"Our ambition is to convert our extensive knowledge of the French, German and European real estate market into innovative investment products and quality advice for our institutional and private investors."
SUPPORTING AND ADVISING
Our history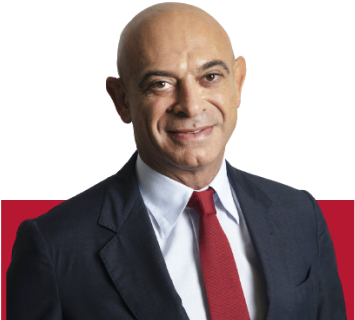 Founded in 1998 by Stéphane Amine, now led by 3 Managing Partners, Stéphane Amine, Khalil Hankach and Rodolphe Manasterski, Inovalis' mission is to connect foreign investors and their capital to the European real estate markets. Since its creation, Inovalis has been working to create medium-term tailor-made investment vehicles. This expertise has led to the development of an efficient and qualitative integrated management system, that ensures a global control of commitments and flows.
Quickly, Inovalis has stood out by exploring new markets. In 2001, it creates its first fund "Sharia" and set up its real estate management activity in Germany in 2005. In 2013, Inovalis introduces the first REIT listed on the Canadian stock exchange investing in Europe. Two new steps are the taken with the acquisition of the Adyal Group in 2013 and Gemofis in 2015.
In 2014, Inovalis chooses to diversify its client base and engages in retail market through the reverse acquisition of Avenir Finance. The activity related to its presence in Germany, the management of development projects and the merger of Adyal and Gemofis with Avenir Finance lead to the formation of a single entity, renamed Advenis in 2015. These new synergies accompany the launch of the Eurovalys corporate real estate investment trust, mainly dedicated to office property investment in Germany, whose capitalisation reached €1 billion in January 2022.
In 2010, Inovalis received approval as a portfolio management company, renewed under the AIFM directive in 2014.
The figures quoted refer to simulated past performance, and past performance is not a reliable indicator of future performance.
TO PERFORM
Our vision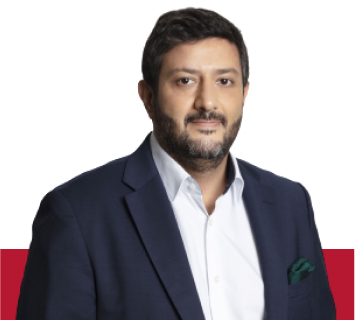 Our value is essentially based on a range of tailor-made services, capable of meeting all of our institutional and private investors' needs. The Inovalis Group is a key contact, providing clever, innovative solutions adapted to the requirements of the market, combining high standards, expertise and agility.
Independence
Inovalis is one of the leading privately owned property management groups in Europe
Commitment
We offer our clients innovative solutions, adapted to their needs, and invest alongside them
Inventiveness
"They didn't know it was impossible, so they did it". This motto drives our everyday actions and is a guiding principle for our teams in the service of our investors
1998
2005
2013
2014
2015
2016
2017
2019
2020
2021
1998

Creation of Inovalis SA in Paris by Stéphane Amine, majority shareholder.

Listing on the stock exchange.

2005

The Frankfurt office is opened in Germany.

2013

Inovalis REIT goes public on the Toronto Stock Exchange with an initial capitalization of 117 million CAD.

Inovalis acquires Adyal, a French player sepcialised in assets, property and facility management.

2014

Advenis is taken over by Inovalis which now also holds 65% of Avenir Finance's capital.
Since 1998, Avenir Finance (Advenis) is listed on Euronext Serie C. The Avenir Finance Group had integrated in 2013 the entire Ageas France Employee Network in its Private Banking structure, named Avenir Finance Gestion Privée.

2015

Eurovalys is launched by Advenis REIM, an investment company (SCPI) exclusively dedicated to office property investments in Germany.

Advenis acquires Gemofis, a French player specialised in corporate real estate. Avenir Finance is renamed Advenis (renaming).

Creation of a first OPPCI on behalf of Korean institutional investors.

2016

Renovalys Patrimoine is launched by Advenis REIM, the first SCPI dedicated to historical monuments.

Opening of the Inovalis office in Dubai.

2017

The Advenis group and C-Quadrat form an alliance with C-Quadrat taking control of 51% of Advenis IM.

Advenis SA retains the management of SCPIs via the creation of a new management company Advenis REIM.

2019

Inovalis makes its first investments in the Spanish market. Advenis REIM launches Elialys, an office SCPI that invests in Southern Europe major cities.

2020

Located in Rueil-Malmaison (Île-de-France), the Convergence building, the largest Danone headquarters in the world, co-developed by Inovalis, is completed.

The Eurovalys SCPI exceeds €500 million in assets under management and announces an increase in its maximum statutory capital to €1 billion to support the inflow.

The 49% minority stake in C-Quadrat Asset Management France, formerly Advenis Investment Managers, is sold.

2021

Launch of SCAdvenis Immo Capital, a pan-European multi-support and multi-asset class property investment solution available in life insurance, is launched by Advenis REIM.
Our teams
Our experts team is present in France and abroad works closely with assets in our investment markets. Thanks to its expertise covering the full value chain, Inovalis adapts to investors' requirements by providing personalised advice and solutions.
See our teams
Our locations
Our presence across the French territory as well as on the international scene gives us an increased understanding of European markets and their value chains, allowing us to build close relationships with our clients and their assets.
See our locations
The figures quoted refer to simulated past performance. Past performance is not a reliable indicator of future performance.