HÔTEL DE VALBELLE – RUE MIGNET – AIX-EN-PROVENCE
LOCATION
Geographic location
Aix-en-Provence is a municipality of more than 140,000 inhabitants in the south-east of France in the Bouches-du-Rhône region of Provence-Alpes-Côte d'Azur. The city is an integral part of the Marseille metropolis, from which it is only 30 km away. Aix-en-Provence is a good mix of quality of life and work and is located on the Mediterranean high-speed line. It is home to a large number of major French and international companies and headquarters. A smart-city hosting the French Tech, the city continues its development by creating in 2016 the ZAC de la Constance, mixing many companies and housing.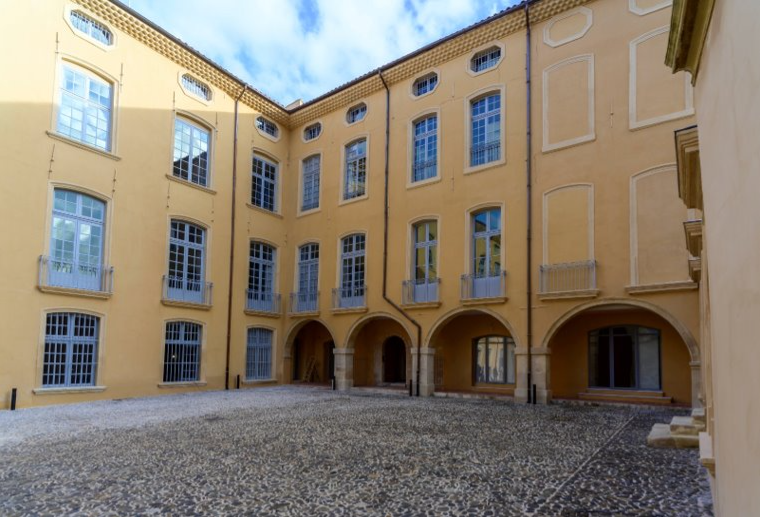 ABOUT
Details
The hotel was built in 1617 by Joseph de Valbelle for Jean-Baptiste CAVET, Baron de Trets, Councillor to Parliament. Formerly owned by the French State, this building housed the Aix-en-Provence sub-prefecture. A remarkable architectural ensemble, with very beautiful interior stone decorations.
This 2,000 m²-building, comprises a 3-storey L-shaped building and a 2-storey building overlooking a second courtyard.
The building has been classified as a historical monument since 1983.
The office building was formerly occupied by the Aix-en-Provence sub-prefecture.
The building being in a state of use, some major renovation work is required.
Rehabilitation of the building into housing through the implementation of a major works campaign for an amount of 12 M€".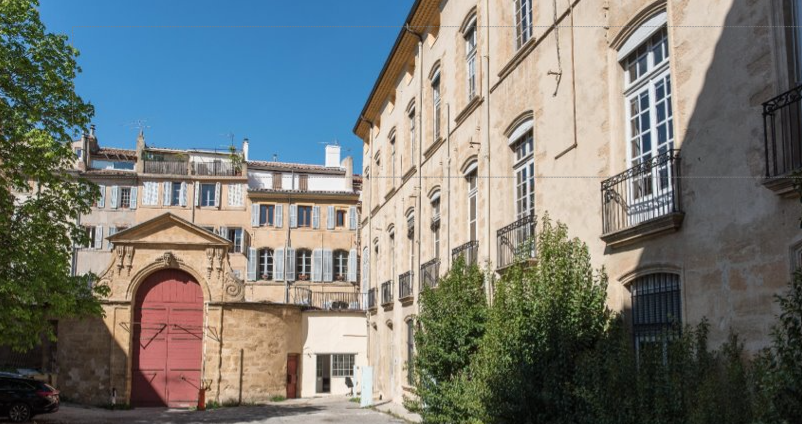 Disclaimer
Inovalis is a portfolio management company approved by the Autorité des Marchés Financiers (www.amf-france.org) under number GP-100009 for the management of OPPCI and real estate investment advice. The OPPCI managed by Inovalis are reserved for professional investors and are not actively marketed. The information contained on this site is intended solely for documentary purposes on the activities of Inovalis S.A. and its group companies; it does not refer to the OPPCI funds managed or to investment in these funds and does not constitute an offer to subscribe, investment advice, recommendations for transactions in financial instruments or advertising aimed at investors, regardless of their category of membership. The information contained on this website should not be considered as authoritative or as a substitute for personal judgement. For any financial product, high potential returns come with high risk. Past performance is no guarantee of future performance and there is a risk, if any, of losing the amount originally invested. For more information, please consult the legal and regulatory notices.